You can Change Color !
Paints and coatings manufactured
Sepitak Chemicals use State of the Art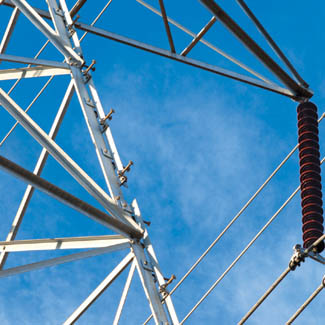 Industrial Coating
Paints and coatings manufactured at Sepitak Chemicals use State of the Art Technology incorporating raw materials and Processes which guarantee the products manufactured by us are world class. Paints and Coatings manufactured at Sepitak Chemicals not only provides the protection but also enhances the beauty of the buildings and structures on which these are applied.
Read More
Fire retardant coatings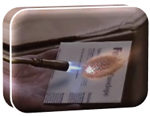 This coating protects metal frames when exposed to fire. This protection lasts at least for two hours .Fireretardant coating is produced according to world standards. Read More



M.I.O Coating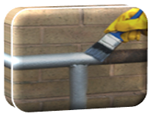 This coating is recommended to be used in highly corrosive environments.
This coating in combination with an anti corrosion coating provides a highly resistant surface thus protecting metal structures.This product has a very good adhesion property. Read More
PVC car underbody coating
Car underbodies are constantly exposed to tough conditions. This coating has a powerful adhesive quality and protects the underbody from water , sand and other corrosive elements.

Read More

Traffic Paint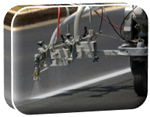 The excellent durable and adhesive property coupled with the non blistering and non flaking property along with the availability in a wide range of colors makes it ideally suitable for use in traffic applications. Read More
Roof Coating Compound-NATARAVA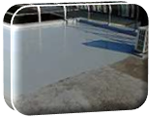 Sepitak Chemicals has revolutionized the concept of water proofing surfaces .This newly introduced product protects buildings, cement structures and other surfaces from water and its damaging effects.
It can also be used in different ways like. Read More
Anti Corrosion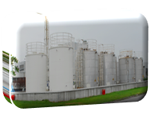 This product is a one component coating that has excellent resistance to corrosive materials and elements prevalent in the environment. It can be applied under all conditions. It has a very long shelf life which makes it cost competitive. Read More
Metal Coating – Sepid Felez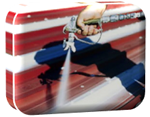 This special coating having both the characteristics of a primer and a top coat comes in a ready to use one pack This coating which is anti abrasive has a high resistance when exposed to Chemicals salty vaporous, and tough conditions.
It has an excellent adhesion property to different surfaces. Read More
Metal Coating Top Coat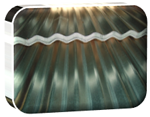 This paint is resistant to Physical factors and should be applied on GP 1210 with 40 Microns thickness. Thickness of the coating should be 40 microns under any weather conditions.
Read More