SEPID NAMA (Exterior Masonry Paint)
We Are Served Quality
Constractional Coating Category
Asbestos Encapsulation Top Coat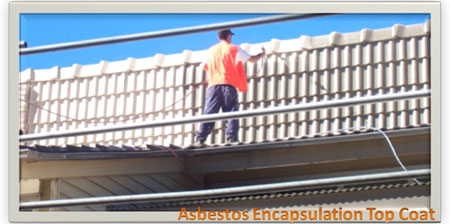 ---
Asbestos Encapsulation Coating
This special product is formulated to coat and isolate asbestos surfaces to Protect them from
U.V.rays,
Wind,
rain (Acid Rain Etc, etc)...
It has excellent Adhesion property to the asbestos surface and prevents it from dispersing Cancer causing molecules into the air.
---
Test
Standard
Test result
Product code
-
HE 1210
Hue/color
RAL
According to the customer's order
Application method
-
Paint brush ( 2 films )
Dry film thickness
-
120 ~ 150 microns
Suitable temperature for application
-
-5 C~ 45 C
Drying time
-
30 min. in 25 C
Viscosity
-
0.35 x 10000¯¹ Pa.s
Density
ASTM D1475
1.24 gr/cm3
Nonvolatile materials ( Weight percent)%
ASTM D1644
32.4
Ignition point
ASTM D56
40 ± 1
Adhesion
ASTM D3359
5 B
Scratch
ASTM D3363
5 H
Humidity (300 Hrs.)
ASTM D4585
Resistant
Submersion in water (300 Hrs.)
ASTM D870
Resistant
UV ( 300 Hrs.)
ASTM D4587
Resistant
Water absorption
-
After 2 hrs. submersion = 0.005 gr/m2
After 48 hrs. submersion = 0.09 gr/m2
Chilling resistance
-
In –20 C for 24 hrs. no changes seen on the surface
Consumption rate
-
1 Kg 1.5~2 m2
Packing
-
9 Kg
Storage
-
1year away from direct sun rays in 25 C
Important Note
Please note that all Sepitak products are solvent free. They do not need any kind of thinner or hardener.
It is recommended that no solvent should be added to our product Applying tools can be washed with thinner. Applying tools can be washed with water.