Waterproofing Sealer
We Are Served Quality
Constractional Coating Category
Waterproofing Sealer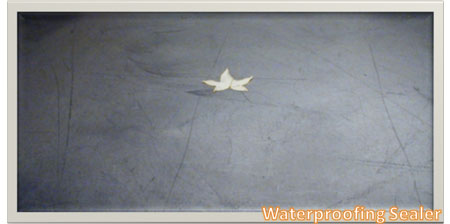 ---
Waterproofing Sealer
This Special coating is used to water proof surfaces under construction and most suitable for application on damp and wet surfaces .On being treated with this special coating the surface will be completely sealed and prevents water penetratio.
This is most ideal for use in places with high humidity.
---
Test
Standard
Test result
Product code
-
IR 1211
Hue/color
RAL
According to the customer's order
Application method
-
Paint brush, roller and airless – two films
Dry film thickness
-
200 microns
Suitable temperature for application
-
-5 C~ 45 C
Drying time
-
30 min. in 25 C
Viscosity
-
0.35 x 10000¯¹ Pa.s
Density
ASTM D1475
1.14 gr/cm3
Nonvolatile materials ( Weight percent) %
ASTM D1644
68 ± 1
Ignition point
ASTM D56
46 ± 1
Adhesion (cross cut )
ASTM D3359
5 B
Scratch
ASTM D3363
5 H
Humidity (400 Hrs.)
ASTM D4585
Resistant
Salt spray (400 Hrs.)
ASTM B117
Resistant
UV (400 Hrs)
ASTM D4587
Resistant
Water absorption
-
After 2 hrs. submersion = 0.005 gr/m2
After 48 hrs. submersion = 0.09 gr/m2
Chilling resistance
-
In –20 C for 24 hrs. no changes seen on the surface
Consumption rate
-
1 Kg 1.5~2 m2
Packing
-
10 Kg
Storage
-
1year away from direct sun rays in 25 C
Important Note
Please note that all Sepitak products are solvent free...
These products therefore do not need any kind of Thinner or hardener. It is strongly recommended not to add any kind of solvents to our products.

Applying tools can be washed with thinner.